The winter season is over!
The EQUINOXES – Hotel Chalet and Restaurant – have temporarily closed their doors.
See you soon for the next season!
We do not take phone calls off-season.
For your reservation requests, contact the hotel chalet on contact@lesequinoxes.fr and the restaurant on info@lesequinoxes.fr
During two rare moments of the year,
The EQUINOX is the perfect balance between the ambiance of day and night
The EQUINOXES in Val d'Isère, shares the same story of balance between its charming hotel residency
and its exquisite restaurant, a mixture between modernism and tradition.
The EQUINOXES is also in alliance with the architectural style of Val d'Isère and the knowledge of Savoyard craftsmanship and it's "5 elements"
– Stone, Wood, Earth, Water and Metal –
For your comfort and well-being,
a swimming pool, spa and sauna are at your disposition.
For your convenience, we offer our guests the hotel ski shop services.
To live in harmony,
welcome to the Equinoxes!
The perks of The Equinoxes
Access to The Equinoxes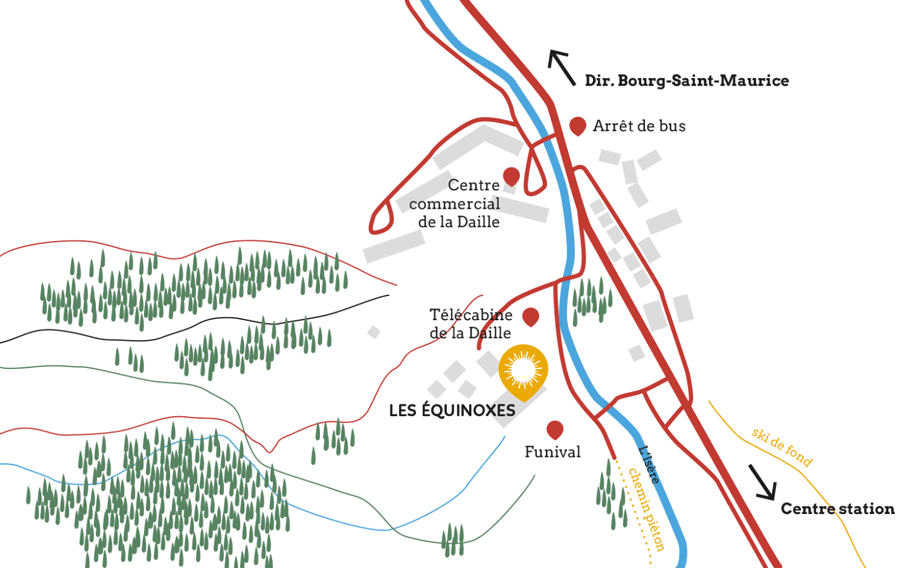 Hotel Chalet - Restaurant
The Equinoxes
69 - 71 Rue des Étroits
La Daille
73150 Val d'Isère